With 220 kilometres of coastline, there's a lot to cover. We could focus on the cliffs, the beaches, the hiking trails and all sorts of other things. We would never stop, in fact, because our beloved Cantabria is full of treasures. But in today's post we will focus on the coastal towns along the coastline. Would you like to come along? Together we will visit Castro-Urdiales, Laredo, San Vicente de la Barquera, Santoña, Santander, Suances and Comillas.
Along the Cantabrian coast there are many different destinations, from small fishing villages to the capital of the Autonomous Community itself, as well as summer resorts and large fishing ports. As we said, there are many options, but today we want to focus on the most famous coastal towns. As many of you know, an association of towns and villages was founded on the Cantabrian Sea – and three of them are actually in Cantabria. We will not limit ourselves to the towns of the association, but will focus on those that are our own coastal towns in terms of location, tradition and distinctiveness.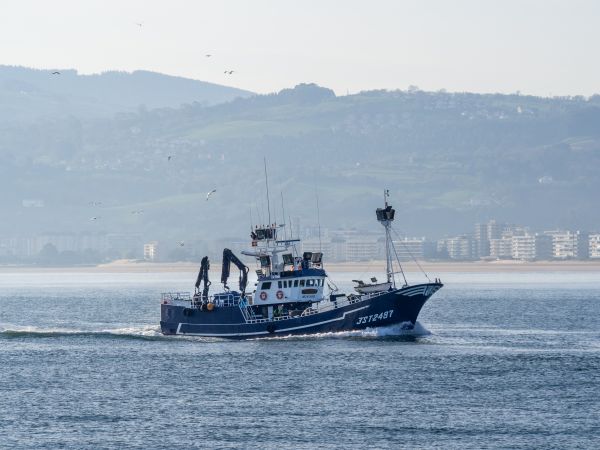 Before looking at the individual towns, we should first discuss their common features. These towns are located on the coast and have played an important role as a hub for trade and fishing at some point in their history. There are seven towns: Castro-Urdiales, Laredo, San Vicente de la Barquera, Santoña, Santander, Suances and Comillas.
If you go from east to west, the first would be Castro-Urdiales. Castro-Urdiales, also known as Flavióbriga because of a Roman settlement, was part of the powerful brotherhood of the Cuatro Villas de la Costa del Mar, along with San Vicente de la Barquera, Santander and Laredo.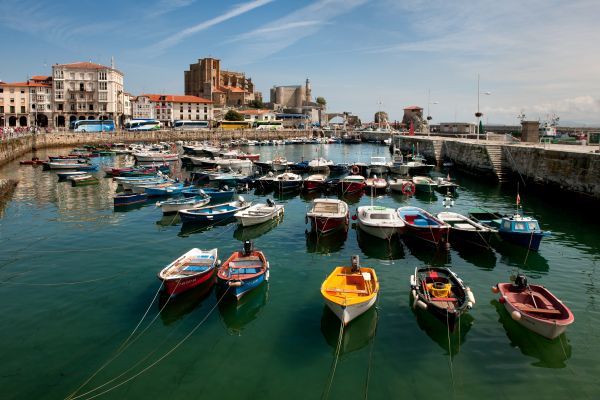 Castro-Urdiales still has an interesting old part where you can walk along its narrow, charming streets before savouring one of the town's great attractions: its food. Mediaeval in origin, Castro-Urdiales's area offers many different monuments to explore, such as the church of Santa María, which is often regarded as Cantabria's best Gothic masterpiece, and its adjacent castle-lighthouse, the stunning mediaeval bridge and the Chapel of Santa Ana, among other architectural treasures. It is a wonderful place to roam around and take in the history, scenery, food, and, of course, the beaches.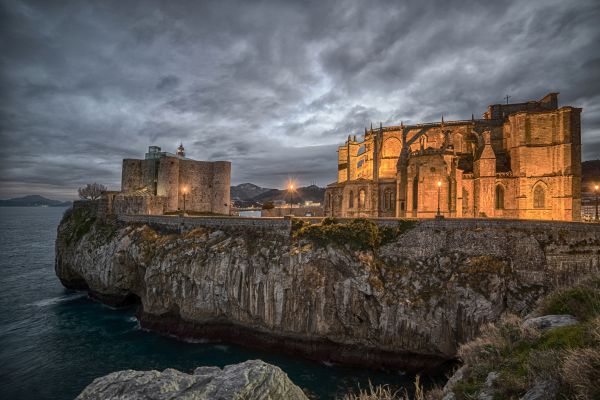 Nearby, less than 30 kilometres away, Laredo is in a privileged location, surrounded by mountains and the Cantabrian Sea. Here, you'll find beaches of exceptional beauty and quality, as well as protected natural areas. Nestled between the Ría del Treto and the Bay of Santoña, Laredo is one of the most important tourist resorts in our region and attracts thousands of visitors every year.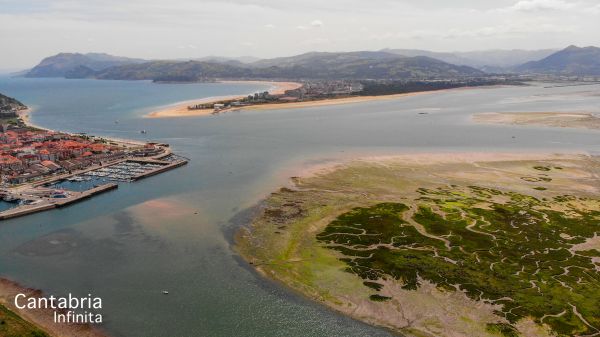 The fantastic beach and dunes that make up the well-known "La Salvé" have the "Q" tourist quality distinction awarded by Aenon. It is the perfect beach to lose yourself in the middle of the town, as it stretches for 4 kilometres along the bay. It is one of Cantabria's privileged enclaves, with a rich historical and artistic legacy and a diverse range of cultural activities.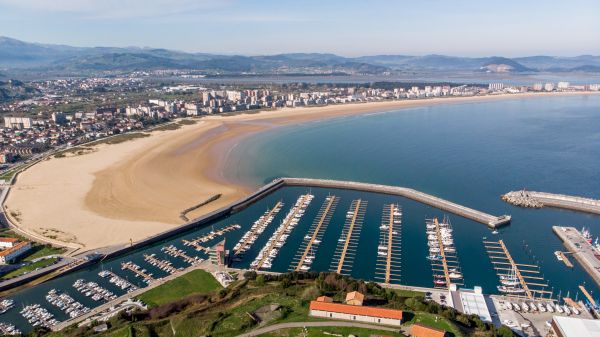 After Laredo, we reach Santoña, which shares the same bay and the same deep-rooted seafaring tradition as its neighbour. Over the years, the town has developed a rich history linked to the sea and its people and famous seafarers. Juan de la Cosa, a cartographer who played a key role in the discovery of America, is one such example. Santoña is also considered the place where the caravel "Santa María", which Columbus used to explore the new world, was built. So, as you can see, Santoña has a lot to offer.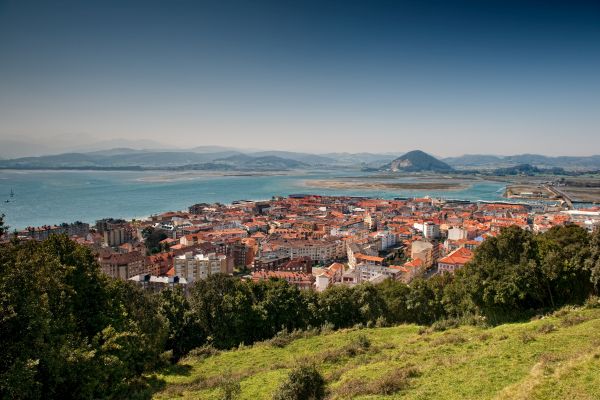 But that's not all: Santoña is known throughout the world for its excellent anchovies and the Natural Park of the Marshes of Santoña and Joyel. This town, which draws everyone who loves nature, good food and the sea, also hosts the Carnival of the North every year: a festival that attracts thousands of tourists to the town in winter to enjoy the famous murgas and comparsas musical shows.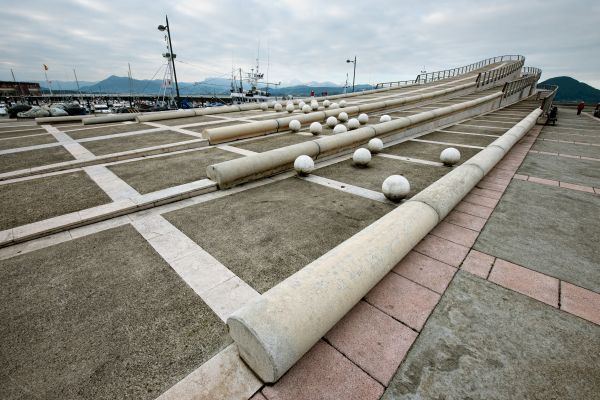 This brings us to the capital of Cantabria. Santander is synonymous with beaches, beautiful landscapes, nature, culture, tradition, excellent cuisine and a multitude of other possibilities. It is one of the most complete and perfect cities to visit at any time of year.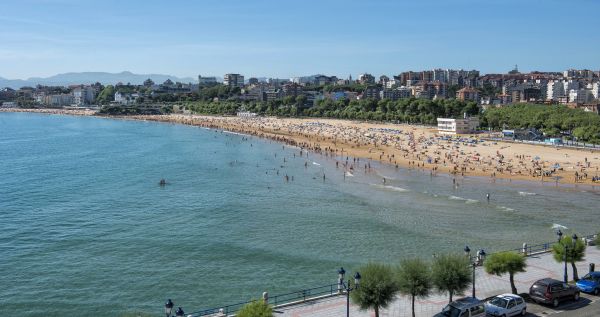 Santander is the perfect destination to enjoy a stroll and visit the spectacular bay, the Centro Botín, El Sardinero, the more than a dozen beaches in different parts of the city, both towards the bay and the open sea, and many different types of cuisine.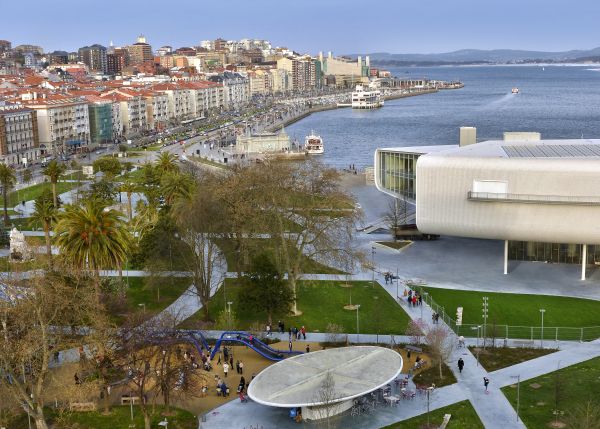 To the west of the city is Suances, a hotspot for surfers in Cantabria. The Romans called the place Portus Blendum, and Roman remains have been found next to the main church.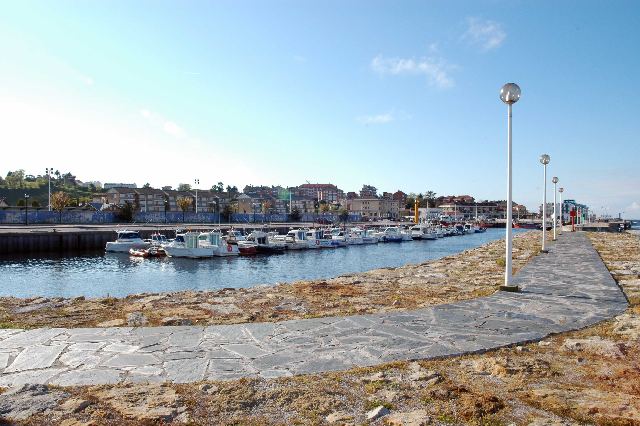 Today, the town's economy is focused on tourism and especially on the beaches around Punta del Dichoso. Los Locos beach is ideal for surfing and Tagle beach is a wonderful place to watch breathtaking sunsets during the long summer evenings.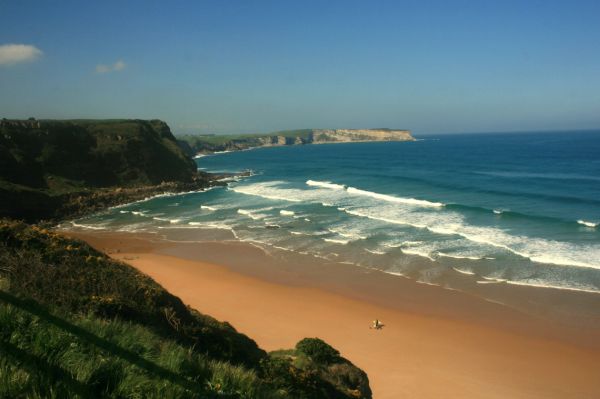 Our next stop is the noble town of Comillas. Known as Villa de los Arzobispos (Village of the Archbishops) due to the large number of clerics who reached high positions in the Church, it is one of the most popular holiday destinations in our region, but at the end of the day it is still a traditional fishing village. Its small harbour, lined with small taverns, is still home to an important fishing community, and it has the atmosphere of a bygone era.

It also has some of Cantabria's most important Art Nouveau buildings, such as the Palace of Sobrellano and its Pantheon Chapel, the Pontifical University and, of course, El Capricho by the brilliant Catalan architect Gaudí.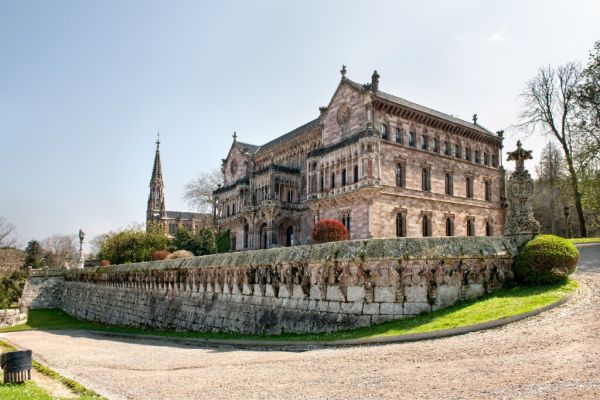 Following this visit, we make our way to the final location on our route. We arrive in San Vicente de la Barquera, a town steeped in history, as reflected in its customs, traditions, and most popular festivals.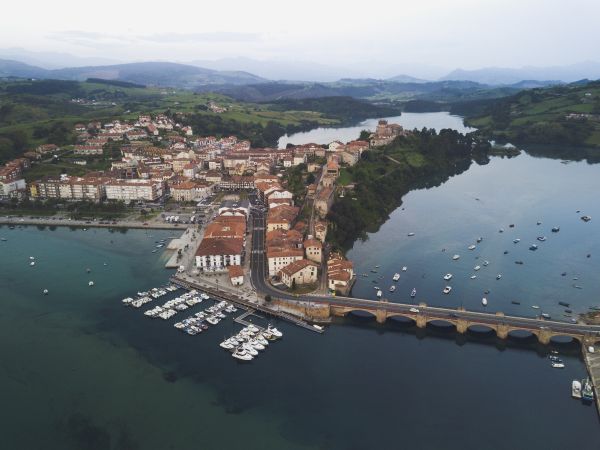 It features a number of privileged and diverse beaches, including the well-known Merón and Gerra. Take a picture from Gerra beach and you can take in the fishing village, its famous bridge and the Picos de Europa in the background, an image that will stay with you for the rest of your life. San Vicente de la Barquera's seafaring past is visible in its cuisine, especially in sorropotún or marmita, a tuna and potato stew.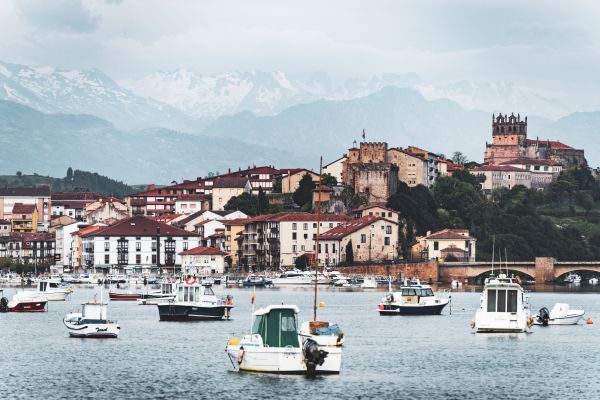 Despite their shared history and location, each of these towns has its own unique characteristics and attractions that set them apart. So, if you're visiting Cantabria, it's a good idea to go to all of them and enjoy their streets and beaches.
What do you think of our tour? I'm sure you're now looking forward to visiting our coastal towns. Don't miss out and come and discover these towns, their beaches, their food and cuisine, their customs and their people. You will not be disappointed. You can also share your experiences with us on our social media profiles on Facebook, Twitter and Instagram with the hastag #ComparteCantabria.
Come and enjoy the coastal towns in Cantabria, more to discover.