If you like surfing and you live somewhere far from the beach, or next to the sea but where waves are not strong, you are probably counting the days to get to a place where surfing fun is assured. And this surf paradise is, undoubtedly, Cantabria, where you can enjoy four surf reserves: Ribamontán al Mar, Suances, Noja and San Vicente de la Barquera.
Cantabrian beaches are among the best for surfers in Spain. And the fact is that Cantabria has been one of the promoters of this sport in our country from its beginnings in the 60's. Although the origins of surfing can be traced back to Polynesia, where it was considered the sport of kings, in Spain, the first surfers, neoprene clothing, surfboards, surf stores and surf schools were born here, in Ribamontán al Mar. For this reason, there is a strong surf tradition and culture, which have been reinforced these last years with the recognition of Ribamontán al Mar as the first surf reserve in Spain.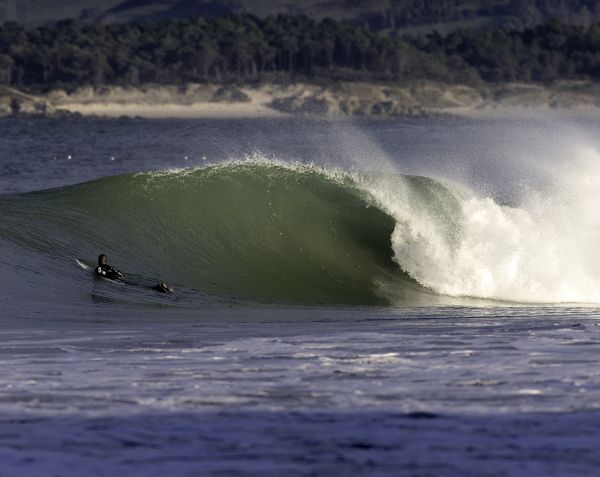 In the last 20 years, surf schools have become very popular, and every year, thousands of people from all over the world come to Cantabria to learn how to surf and to experience this unique way of life.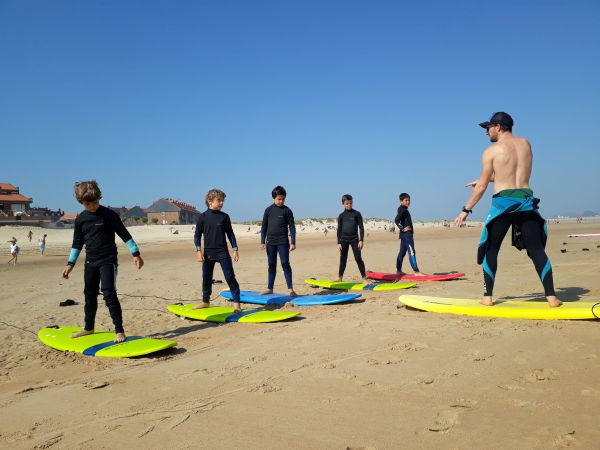 And the fact is that in Cantabria you can surf whenever you want because we have good quality waves throughout the year and an average water temperature of 17ºC (13ºC in February and up to 24ºC in July). To surf in Cantabria you need to wear light neoprene clothing in summer (a 3/2 wetsuit or less) and thicker clothing in autumn and winter (a 4/3 or 5/3 wetsuit).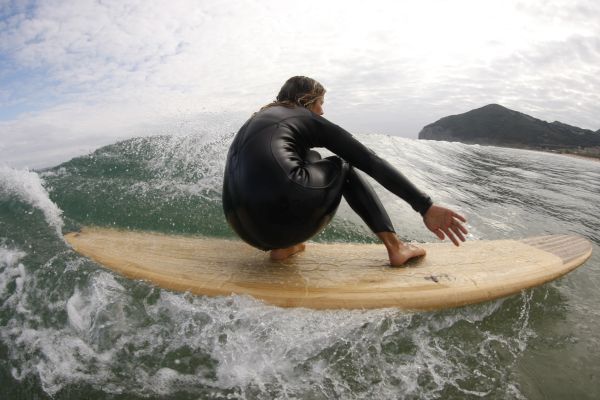 But which are the four surf paradises in Cantabria that have been declared surf reserves?
Surf Reserve of Ribamontán al Mar
It was the first area to be declared surf reserve in Spain, thanks to the exceptional characteristics of its sea breakers and the unique value of its heritage, as well as its natural, sports, socioeconomic and cultural resources.
It covers the whole area along the towns of Somo, Loredo, Langre and Galizano, where breakers that are appealing to surfers occur constantly.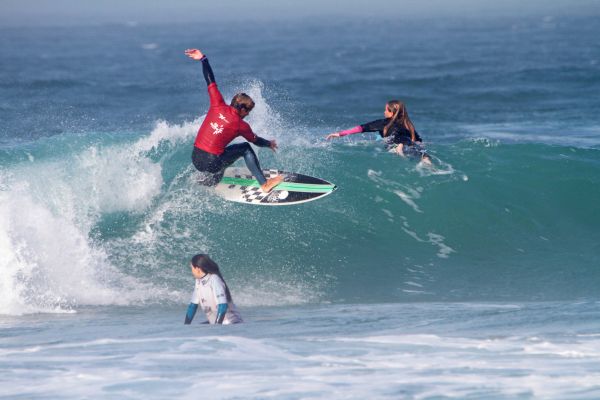 Ribamontán al Mar played a fundamental role during the first years of surfing, because this is where 'Casa Lola', one of the first surf settlements in Spain, was founded. This is where the first national surfboard brand was commercialized, and also where the first surfboard and even one of the first neoprene wetsuits were made.
The sport of surfing, a great tradition in these beaches, is an essential tourist resource in this small town. In fact, it has the first surf-centred Tourism Competitiveness Plan in Spain. As a result, it has been turned into an organized model of specific tourism excellence.
Suances Surf Reserve
The Surf reserve of Suances was officially recognized by the local public administrations in 2012. It is the second surf reserve of Cantabria and it covers the breakers of Los Locos and La Tablia.
It has a deep-rooted surfer vibe. Regulars have a good surfing level and there is an ever- increasing pool of new talent.
Noja Surf Reserve
Noja is the third town in Cantabria to have a 'Natural surf reserve'. This designation covers the areas of Ris (Regollera and San Pedro), Pombera and El Brusco.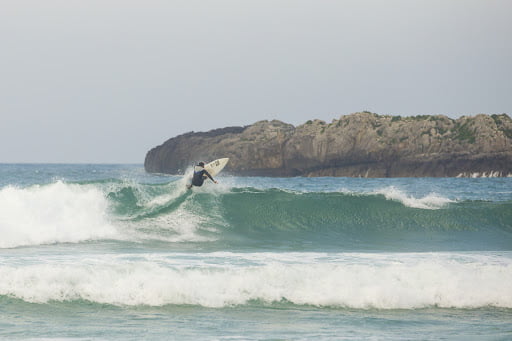 Noja has a holiday atmosphere and a lively nightlife, with plenty of interesting places where you can have a good time. You will find surf stores and schools very near the beach.
Surf Reserve of San Vicente de la Barquera
The surf reserve of San Vicente de la Barquera has official recognition since 2015. The surf breakers included in this reserve are in the beaches of Merón, Gerra and Oyambre.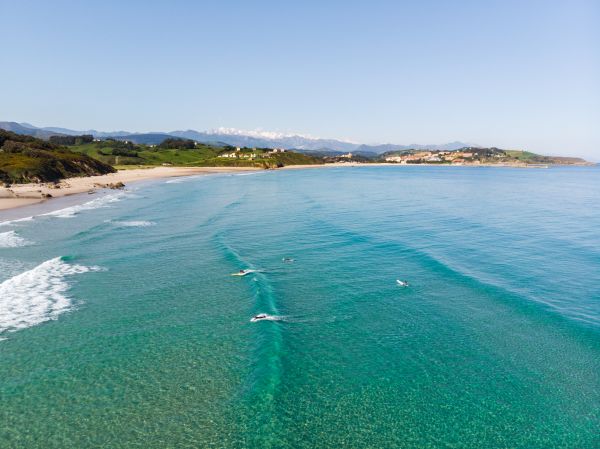 This designation recognizes the unique heritage of these locations, as well as their natural, sports, socioeconomic and cultural resources, considering their prestige and strategic value, an appeal to surf lovers that goes beyond our borders.
The views of Picos de Europa from the beach are quite a sight. There are also many surf schools and surfcamps.
But what happens if I am new to this sport? Will I be able to enjoy this surf reserves?
Surfing is a recommended sport for anyone with a normal physical condition. However, learning it is not easy and, given that surfing and its diverse modalities are usually practiced in areas where there are sea breakers, the Cantabrian Surf Federation recommends joining a surf school in order to receive introductory training. There are more than thirty surf clubs in the main coastal towns of the region, as well as more than half a hundred schools.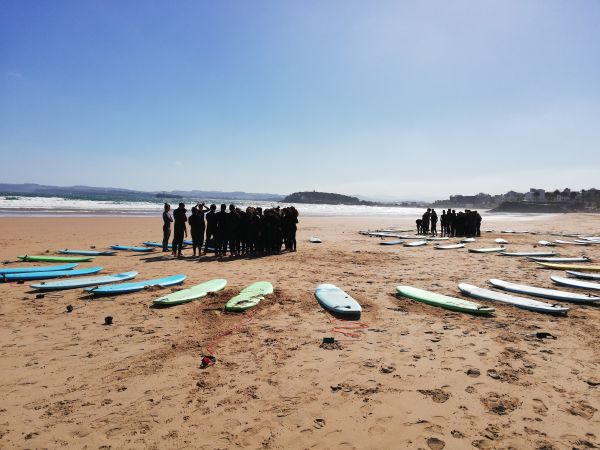 These schools are located in the main sandy beaches of the east and west coasts of Cantabria, and they offer to those who are interested a wide range of activities and courses for every age and level. In addition, surf schools have their own equipment for rent, so if we just want to have a try, this is one of the cheapest ways to do it. Moreover, given the increasing number of foreign tourists arriving to these coasts, a growing number of schools offer courses in different languages.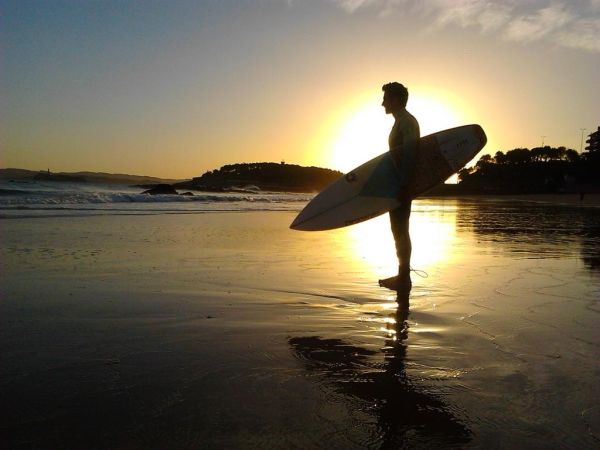 What did you think of our tour to the four surf reserves in Cantabria? Is any of your favourites in the list? Tell us about it on our social media profiles on Facebook, Twitter and Instagram, with the hashtag #ComparteCantabria.
Come and enjoy surfing in Cantabria, more two discover.