We are aware that, at first sight and without further thought, today's post title can sound a little pretentious. But the truth is that, when a territory of about 5,300 square kilometres is much-praised for its nature, beaches, culture, cuisine or heritage, among other things, and is regarded as "infinite", there must be a reason for it, don't you think? Well, one of the reasons why Cantabria is Infinite is this one that we are suggesting to you today: our land allows us to travel around the world without the need to leave it.
To prove this point, we are letting you know, right from the beginning, that in today's tour you will feel as if you were going into a temple of ancient Greece, seeing big African animals up close, surfing Hawaiian waves, becoming Heidi in the Alps, going for a walk through a Californian forest and enjoying the cliffs of the renown Scottish Highlands. All this without leaving the region's territory. You still can't believe it, can you? Join us on this tour and we will show you how this is possible.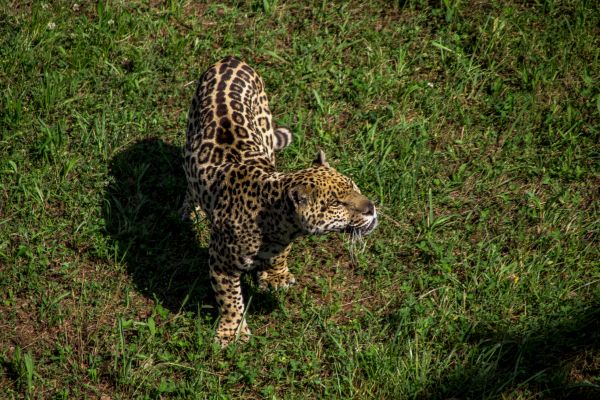 Our route begins by talking about wildlife. Did you know that in Cantabria you can see animals from the five continents right in the heart of the Valles Pasiegos? African elephants, jaguars from the American continent, Bengal tigers from Asia, European brown bears and wallabies from Oceania are just an example of everything the Nature Park of Cabárceno has to offer. 120 animal species from the five continents, living in semi-freedom, that will make you feel as if you were taking a tour around the globe.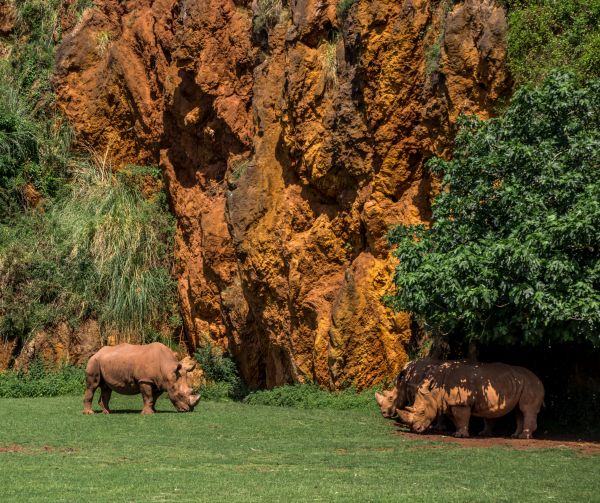 Once you have completed the tour of the world's wildlife we encourage you to visit ancient Greece in the Fraguas de Besaya. We cannot promise you that, when you visit the church of San Jorge in Las Fraguas, you will have the same feeling as if you were visiting the Greek acropolis, but we are certain that you will be even more impressed, if that is possible, because when you are visiting the district of Besaya, the last thing you expect to find is a Greek temple. During your visit to the church of San Jorge, remember that, just opposite, you will find the estate where the film The Others was shot, the Palacio de los Hornillos.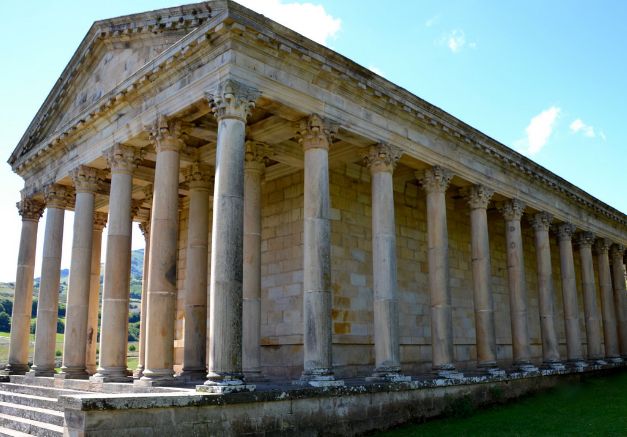 We now go back to the coast in order to find the best waves. Surfing in Hawaii is any surfer's dream. It is the mecca of surfing and the place where surf lovers from around the world travel every year to enjoy the perfect waves. What is true, though, is that we have our own little Hawaii in the Cantabrian sea, and it is called Ribamontán al Mar. This place was the first surf reserve in Spain and it includes villages and beaches like Somo, Loredo, Langre or Galizano.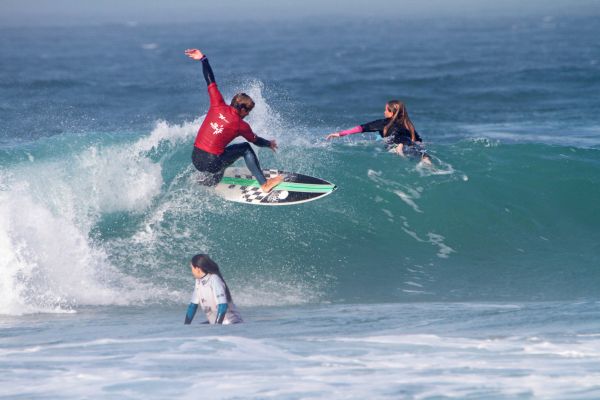 The first surfers, neoprene clothing, surfboards, surf stores and surf schools were born here, in Ribamontán al Mar. For this reason, there is a strong surf tradition and culture, which have been reinforced these last years with the recognition of Ribamontán al Mar as the first surf reserve in Spain. This is because you can surf here whenever you want, since we have good quality waves throughout the year, and an average water temperature of 17ºC. The surfer vibe is everywhere and, like in Hawaii, surfing is one of the favourite activities of the locals, who have a very special relationship with the sea. All this makes it an attractive place for visitors who come from all over the world to enjoy its excellent waves.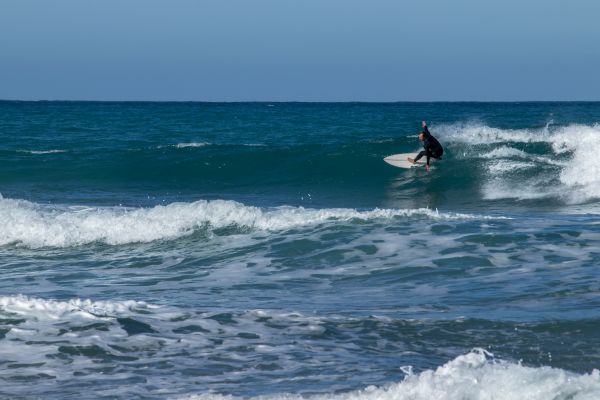 We are still in the coast, but now we are focusing on our cliffs. The Scottish Highlands are world-famous, especially those green areas with spectacular rugged cliffs that share many similarities with our well-known regional cliffs. In El Bolao, between the municipalities of Cóbreces and Toñanes, in the Cantabrian central coast, you can enjoy the sinuous landscape, the remains of an old watermill, a waterfall of over 6 metres and a bench with the best views in the world. In this coast you will find this bench from which you will contemplate the waterfalls that reach the sea at the foot of these cliffs and you will think you are in the Scottish Highlands.
We leave the coast and move inland into a forest, where you are going to feel right in the Sequoia National Park in California: you will actually be visiting the Sequoias of Monte Cabezón. It is a unique place in Europe because this species are not generally found in this continent. The American park houses a renowned giant sequoia forest, with General Sherman as the world's largest tree by volume: 84 metres high and with an 11-m diameter.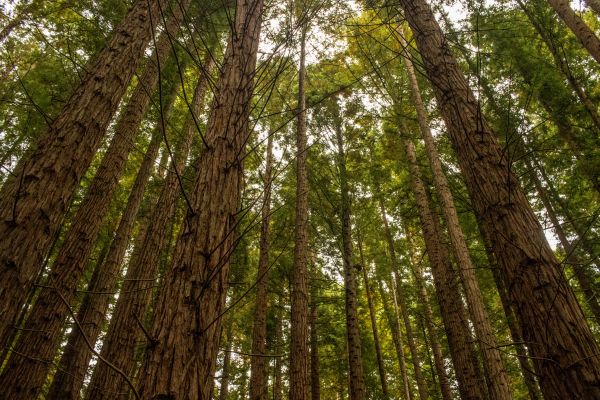 In the Cantabrian version, when you are walking around the Sequoias of Monte Cabezón, a Protected Natural Space of 2.5 hectares that has been declared Natural Monument, you are able to enjoy 848 specimens of this species, with an average height of 36 metres and an average perimeter of 1.6 metres. By taking spectacular pictures along the route with these gigantic trees surrounding you, you will be able to ask people on social networks: Is this California or Cantabria?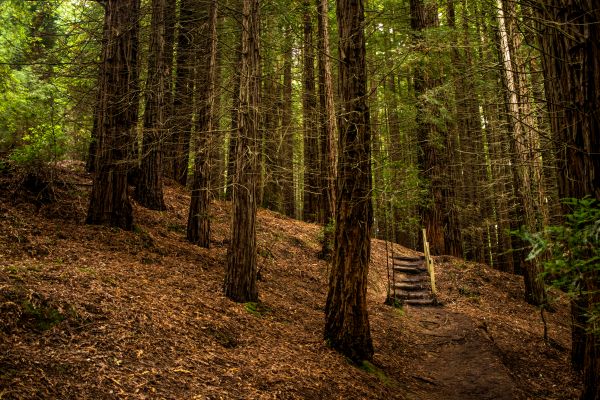 We get to the last stop of this tour: we are in the mountains of Liébana. Is there anyone over 30 who does not remember Heidi, Pedro and Clara? Heidi is a little girl who lives in the Swiss Alps, near the border with Austria. This TV series defined the childhood of several generations and brought the majesty and beauty of the Alps into each and every home of those who enjoyed watching it.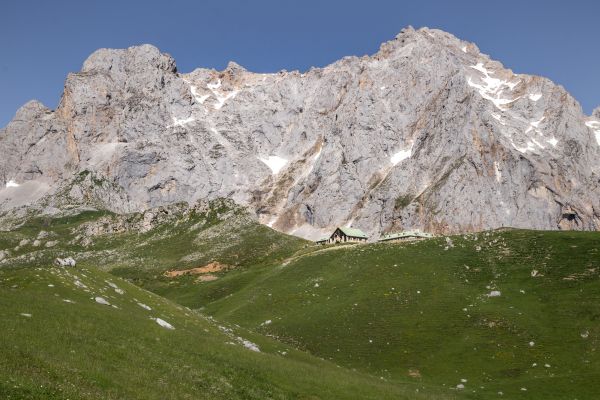 Well, in Cantabria there is a place at 2,000 metres where you will feel like Heidi in the Alps: the National Park of Picos de Europa. Peaks like Peña Vieja (2,613 m), Peña Prieta (2,536 m), Peña Remoña (2,240 m), Tres Mares (2,222 m) or Peña Labra (2,018 m) could have perfectly been the setting of this series. Not surprisingly, in 2016, a film version of the series was shot here, in the district of Liébana.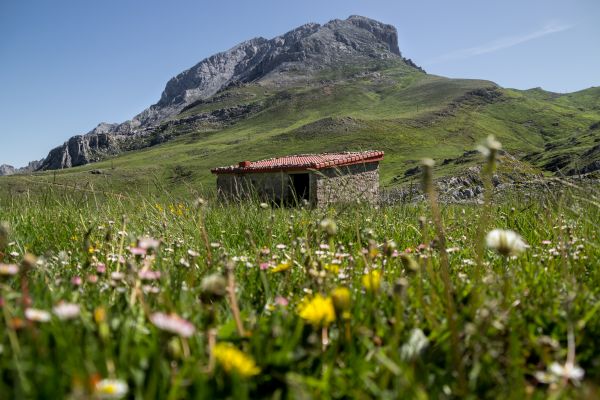 What do you think about this tour we have offered you? Do you believe now that you can travel the world without having to leave Cantabria? Do you know any other place of the world that you have found in our region? Come and discover these spots and many others this autumn, and share your experiences on our social media profiles on Facebook, Twitter and Instagram, with the hashtag #ComparteCantabria.
Come and enjoy the world in Cantabria, more to discover.